The Real Thing Ministries
Encouraging the Body of Christ
Join us Tonight for First Fridays Revival April 1st!
 Special Guest Pastor Jay Grant, Nikki Grant, Scott Schrader, and Worship By The Wind.
We will be Broadcasting Live go to http://therealthingmin.webs.com/
JOIN US TONIGHT live AT 7PM PST
Should you and I be involved in the celebration of Halloween?
Finding the answer to this question has been an interesting journey in itself. I interviewed several people and then researched what many leading Christian writers, authors and spokesmen have written about the subject. I also searched various websites like www.christianitytoday.com, www.focusonthefamily.org, and www.cbn.com to read what others might be saying. What I found was an agreement on the origins of Halloween, but a mixture of recommendations about allowing our children to participate in this super-charged media driven holiday.
The origins of Halloween are Celtic in tradition and have to do with observing the end of summer sacrifices to gods in Druidic tradition. In what is now Britain and France, it was the beginning of the Celtic year, and they believed Samhain, the lord of death, sent evil spirits abroad to attack humans, who could escape only by assuming disguises and looking like evil spirits themselves. The waning of the sun and the approach of dark winter made the evil spirits rejoice and play nasty tricks. Believe it or not, most of our Halloween practices can be traced back to these old pagan rites and superstitions.
But what about today? Perhaps we can still learn from history. In the fourth century, Christians attempted to co-opt the holiday by celebrating the lives of faithful Christian saints the day before Halloween. This was a conscious attempt to provide an alternative and re-focus the day away from ghouls, goblins, ghosts, witches and other "haunted" experiences. Since that time many Christians have decided to allow their children to dress in more "innocent" costumes of pumpkins, princesses, Superman or as a cowboy. Part of this is due to the simple reality that in today's Western culture it is nearly impossible to "avoid" Halloween.
Just before reaching a conclusion on the subject, I was struck with the thought that I ought to further my search and find out what Wicca, the official religion of witchcraft, has to say about Halloween. Perhaps they viewed the day as a simple fun and innocent neighborhood activity?
"Shock" is the only word to describe what I found. Halloween is a real, sacred day for those who follow Wicca. In fact, it is one of two high and holy days for them. The Celtic belief of spirits being released is current, along with the worship of Samhain (the lord of death) – both are promoted as something to embrace on that day. There is no question in my mind that to those who believe and follow the practices of witchcraft, Halloween represents an opportunity to embrace the evil, devilish, dark side of the spiritual world.
So after discovering this, what is a reasonable conclusion? As Christians you and I are placed in this world to be a light in a world of darkness. There is no lasting benefit to ignore a holiday that exists around us, but it also does harm to celebrate Halloween as it has originated and grown over the centuries.
My suggestion? Christians should be teaching their children (age appropriately) that:
•there is a spiritual world filled with goodness from God and evil from Satan (Eph. 2:1-10);
•life with Christ has power over darkness (I John 4:4); and
•those who celebrate Halloween either are unaware of its roots, or are intentionally promoting a world where evil is lauded and viewed as an ultimate power.
To counter the evil influence of Halloween, we need to join together and celebrate the reality of the heroic efforts of Christian saints over the evil in their day. Many leaders in the past -- and present -- have fulfilled the mandate of destroying the works of the devil through their sacrificial commitment to Christ and His Kingdom.
Too, rather than "hide" in the face of evil, we should unabashedly and boldly create an alternative that is positive and uplifting; that celebrates good over evil and the triumph of God over Satan. We need to provide an environment that also makes room for heaps of fun while using the day as a "teachable moment" to celebrate God's protection, provision and purpose for our lives.
Lessons on Effective Spiritual Warfare, Plus Battle Plans for Overcomers
Lessons on Effective Spiritual Warfare
This week in our Global Prayer Storm we are going to rise up and use our effective weapons of spiritual warfare to confront the enemy in our lives, families and spheres of influence! So, here you go! I am arming you for battle this week!
Your Most Effective Weapons
A. You Must Know and Speak the Word
Revelation 12:11 They overcame him by the Blood of the Lamb and by the word of their testimony; they did not love their lives so much as to shrink from death. (See also Hebrews 4:12 and 1 John 5:4-5.)
2 Timothy 2:15 Do your best to present yourself to God as one approved, a workman who does not need to be ashamed and who correctly handles the word of truth.
2 Timothy 3:16-17 All Scripture is God-breathed and is useful for teaching, rebuking, correcting and training in righteousness, so that the man of God may be thoroughly equipped for every good work.
B. Your Conversations Should Reflect the Mentality of a Conqueror
Proverbs 18:21 Death and life are in the power of the tongue, And those who love it will eat its fruit.
C. You Must Take Authority Over satan in the Name of Jesus
Proverbs 18:10 The name of the Lord is a strong tower; the righteous runs into it and is safe.
Philippians 2:9,10 Therefore God has highly exalted Him, and bestowed on Him the name which is above every name, so that at the name of Jesus every knee should bow, in Heaven and on earth and under the earth.
D. You Must by Faith Clothe Yourself with God's Spiritual Armor
Ephesians 6:13 Therefore, take up the full armor of God, so that you may be able to resist in the evil day, and having done everything, to stand firm.
E. You Must Tap into the Power of Prayer and Fasting
James 5:16 Therefore, confess your sins to one another, and pray for one another so that you may be healed. The effective prayer of a righteous man can accomplish much.
Isaiah 58:6 Is this not the fast which I choose, to loosen the bonds of wickedness, to undo the bands of the yoke, and to let the oppressed go free and break every yoke?
F. You Must Draw Forth the Wisdom of God From Spiritual Veterans
Honor the vets of spiritual battle and learn from their successes and failures.
Proverbs 1:5 A wise man will hear and increase in learning, and a man of understanding will acquire wise counsel.
G. You Must Learn When to Rest and Not Directly Engage the Enemy
The devil's job is to wear down the saints (Daniel 7:25); the spirit of the antichrist comes to do the same (1 John 4:3). Therefore, we must learn wisdom with our warring and learn to rest in the Lord, physically as well.
Forces That Shorten Your Seasons of Struggle
A. Your Testimony
Agreeing with the Word of God that Jesus has already won the battle is a power tool the devil hates.
Romans 10:8 But what does it say? "The Word is near you, in your mouth and in your heart" – that is, the word of faith which we are preaching. (See also Proverbs 18:21; Revelation 12:11.)
B. Your Praise
This creates a climate satan cannot tolerate.
1 Samuel 16:23 So it came about whenever the evil spirit from God came to Saul, David would take the harp and play it with his hand; and Saul would be refreshed and be well, and the evil spirit would depart from him.
C. Your Agreeing
Get others involved! Call forth the power of agreeing prayer.
Matthew 18:18-19 Truly I say to you, whatever you bind on earth shall be bound in Heaven, and whatever you loose on earth shall be loosed in Heaven. Again I say to you, that if two of you agree on earth about anything they ask, it will be done for them by My Father in Heaven.
D. Your Seed-Sowing
This creates a partnership with God that involved Him to battle your adversary. Have a need? Sow a Seed!
Malachi 3:10-11 Bring the whole tithe into the storehouse, so that there may be food in My house, and test Me now in this," says the Lord of hosts, "if I will not open for you the windows of Heaven, and pour out for you a blessing until it overflows. Then I will rebuke the devourer for you, so that it may not destroy the fruits of the ground; nor will your vine in the field cast its grapes," says the Lord of hosts. (See also 2 Corinthians 9:6-12.)
Battle Plans For Overcomers:
Why Does satan Attempt to Oppose You?
A. You are the Potential Source of Pleasure to God
Revelation 4:11 "You are worthy, our Lord and God, to receive glory and honor and power, for You created all things, and by Your will they were created and have their being."
B. The devil Attempts to Attack Those Closest to the Heart of God
That means – you and me! He does this because he is powerless directly against God – who is his real enemy. Therefore, he attacks God's friends.
C. To Prevent the Arrival of Supernatural Assistance
The devil wants to paralyze your planning, abort your dreams, and dilute your hope. He opposes anything that will give God glory.
What are satan's Favorite Weapons?
A. Delay
He wants to weaken your desire to keep you from reaching to God. It's like coming under the fog of fatigue and losing your way (Daniel 10:2-14).
B. Deceit
Satan is the master of deception, error and seduction. He attempts to derail God's purposes by making principles of the spirit into laws of legalism.
C. Distraction
Broken focus is the goal of all satanic attack. Our times of greatest intimacy can be our times of greatest battle.
Proverbs 4:27 Do not turn to the right nor to the left; turn your foot from evil.
D. Disappointment
This can occur toward others, self, church and God, etc. The enemy attempts to magnify the weakness of others to offend and embitter. Those closest to you have the potential to wound you the most – therefore we must be people who release mercy and forgiveness.
When Does the enemy Hit the Hardest?
We can learn to predict the seasons of your attack.
Matthew 4:11 Then the devil left Him (for a season), and angels came and attended Him.
A. Physical Exhaustion
Some of satan's greatest attacks on your life will probably happen when you get too little sleep.
B. Major Changes
This is especially true when there are geographical changes, when one is moving into a new region. Crisis occurs on the eve of change.
C. The Birth of a Child Destined for Prophetic Greatness
Matthew 2:13 Now when they had departed, behold, an angel of the Lord appeared to Joseph in a dream, saying, "Arise, take the Child and His mother, flee to Egypt, and stay there until I bring you word; for Herod will seek the young Child to destroy Him."
Satan's murderous scheme to attack a prophetic generation:
1. Moses with Pharaoh.
2. Jesus with Herod.
3. This generation with abortion.
D. A Specific Miracle Leaving the Hand of God
An enemy attack can happen when a specific miracle has just left the hand of God toward you. Daniel's 21-day prayer retreat is such an example and the resulting conflict that occurred.
Daniel 10:13 But the prince of the kingdom of Persia was withstanding me for twenty-one days; then behold, Michael, one of the chief princes, came to help me, for I had been left there with the kings of Persia.
An attack can occur when you make an effort to take a stand. The degree of intensity in spiritual warfare is proportional to the plan that you are to possess.
E. When You are Next in Line for Promotion
Remember, there are cyclic seasons. Satan came to Jesus seeking to entice and enslave Him, but left for a more opportune time.
Matthew 4:11 Then the devil left Him; and behold, angels came and began to minister to Him.
Tips For Warriors
The following is a list that adds to and summarizes the points already brought forth. Remember, the taste of victory lasts longer than the memory of the struggle. Praise the Lord!
Psalm 42:6 O my God, my soul is in despair within me; therefore I remember You from the land of the Jordan, and the peaks of Hermon, from Mount Mizar.
1. You will never outgrow warfare. You must simply learn to fight (Ephesians 6:12).
2. God's purpose in your struggle is not merely your survival, but your advancement.
Deuteronomy 8:1-2 All the commandments that I am commanding you today you shall be careful to do, that you may live and multiply, and go in and possess the land which the Lord swore to give to your forefathers. You shall remember all the way which the Lord your God has led you in the wilderness these forty years, that He might humble you, testing you, to know what was in your heart, whether you would keep His commandments or not.
3. Nothing is ever as bad as it first appears (Psalm 138:7-8).
4. Failure is not an event but an opinion.
Luke 23:35 And the people stood by, looking on. And even the rulers were sneering at Him, saying, "He saved others; let Him save Himself if this is the Christ of God, His Chosen One."
5. Failure cannot happen in your life without your permission.
Joshua 24:15 If it is disagreeable in your sight to serve the Lord, choose for yourselves today whom you will serve: whether the gods which your fathers served which were beyond the River, or the gods of the Amorites in whose land you are living; but as for me and my house, we will serve the Lord.
6. All great men and women of God attract satanic attention.
Job 1:9-12 Then satan answered the Lord, "Does Job fear God for nothing? Have You not made a hedge about him and his house and all that he has, on every side? You have blessed the work of his hands, and his possessions have increased in the land. But put forth Your hand now and touch all that he has; he will surely curse You to Your face."
Then the LORD said to satan, "Behold, all that he has is in your power, only do not put forth your hand on him." So satan departed from the presence of the Lord.
7. All men fall – but great men and women get back up!
Psalm 37:23-24 The steps of a man are established by the Lord; and He delights in his way. When he falls, he will not be hurled headlong, because the Lord is the One who holds his hand.
8. Satan always attacks what he fears the most (Matthew 2:3).
9. Struggle is the proof you have not been conquered (2 Corinthians 4:8-9).
10. Satan's favorite entry point is often those closest to you (Micah 7:6).
11. You will never fully win a spiritual battle logically (2 Corinthians 10:3).
12. Pain can be a passageway to a miracle (Psalm 30:5).
13. Warfare tends to surround the birth of a miracle (Matthew 2:13).
14. Crisis always occurs at the curve of change (Genesis 13:1, 6, 7).
15. Satan often attacks those who are next in line for promotion (Job 2:3).
16. Stop keeping your gaze on what you see and place it on what you have (Numbers 14:8; 2 Kings 6).
17. No one has been a loser longer than the devil.
Revelation 12:9 And the great dragon was thrown down, the serpent of old who is called the devil and satan, who deceives the whole world; he was thrown down to the earth, and his angels were thrown down with him.
18. Never speak words that make satan think (or you) that he is winning (Daniel 3:17).
19. Those unwilling to lose rarely do.
Psalm 55:22 Cast your burden upon the Lord, and He will sustain you; He will never allow the righteous to be shaken.
20. Battle is your chance for recognition – both in Heaven and in the enemy's camp.
I Timothy 6:12 Fight the good fight of faith; take hold of the eternal life to which you were called, and you made the good confession in the presence of many witnesses.
Make a quality decision to go on with God! Remember Psalm 18:37: "I pursued my enemy and overtook him – and I did not turn back until they were consumed!" May it be the same with us and may the Holy Spirit wash us each from weariness in the battle to continue until the battle has been fully won.
Summary To Key Points
Psalm 18:37 I pursued my enemies and overtook them; I did not turn back till they were destroyed.
1. You are born in battle and you were born for battle.
2. Your battle is not against your spouse, children, your boss, or pastor but against spiritual forces of wickedness.
3. Spiritual warfare is centered around the placement of the Son – in your life, family, city and nation!
4. Struggle is a sign of life and proof that one has not been conquered.
5. Warfare and battling always surround the advancement and the birth of a miracle.
I trust these tips help you. They come from my new book and study guide Deliverance from Darkness. I have learned a few things the hard way, and these lessons and much more are yours. This is my gift to you. Now use your weapons – arise and pursue your once-strong enemy in Jesus Christ's name!
Battling with You!
James W. Goll
Encounters Network • PrayerStorm • Compassion Acts
Email: [email protected]

One day I was driving up to work and I had this cool download for the Lord.  He show me that every person who is in Body of Christ has thier own giftings.  He took me back, remebering of a friend of mine who would cry. When the presence of God comes.  When he would cry you can feel and see change in the whole room people.  He should me that not all people flow in the same anoiting.  Let me explain.  Meaning that not everyone would shake or fall or be drunk in the Holy Ghost.  But others would laugh, have this mega faith, justice, and a gift of hospitality.  I have notice that some people would do stuff is working, then suddenly would try something else and it would not work.  For example I knew someone who would be able to reach young teens, and they would gather. Then He would move on to something else.  Why? When it's producing fruit.  Why stop?

Everyone has gifting that are from the Lord.  After all God created us all different.
1corth 12:4 says

There are diversities of gifts, but the same Spirit. 5 There are differences of ministries, but the same Lord. 6 And there are diversities of activities, but it is the same God who works all in all. 7 But the manifestation of the Spirit is given to each one for the profit of all: 8 for to one is given the word of wisdom through the Spirit, to another the word of knowledge through the same Spirit, 9 to another faith by the same Spirit, to another gifts of healings by the same Spirit, 10 to another the working of miracles, to another prophecy, to another discerning of spirits, to another different kinds of tongues, to another the interpretation of tongues. 11 But one and the same Spirit works all these things, distributing to each one individually as He wills. Unity and Diversity in One Body   
12 For as the body is one and has many members, but all the members of that one body, being many, are one body, so also is Christ. 13 For by one Spirit we were all baptized into one body—whether Jews or Greeks, whether slaves or free—and have all been made to drink into one Spirit. 14 For in fact the body is not one member but many.
15 If the foot should say, "Because I am not a hand, I am not of the body," is it therefore not of the body? 16 And if the ear should say, "Because I am not an eye, I am not of the body," is it therefore not of the body? 17 If the whole body were an eye, where would be the hearing? If the whole were hearing, where would be the smelling? 18 But now God has set the members, each one of them, in the body just as He pleased. 19 And if they were all one member, where would the body be?
20 But now indeed there are many members, yet one body. 21 And the eye cannot say to the hand, "I have no need of you"; nor again the head to the feet, "I have no need of you." 22 No, much rather, those members of the body which seem to be weaker are necessary. 23 And those members of the body which we think to be less honorable, on these we bestow greater honor; and our unpresentable parts have greater modesty, 24 but our presentable parts have no need. But God composed the body, having given greater honor to that part which lacks it, 25 that there should be no schism in the body, but that the members should have the same care for one another. 26 And if one member suffers, all the members suffer with it; or if one member is honored, all the members rejoice with it.
27 Now you are the body of Christ, and members individually. 28 And God has appointed these in the church: first apostles, second prophets, third teachers, after that miracles, then gifts of healings, helps, administrations, varieties of tongues. 29 Are all apostles? Are all prophets? Are all teachers? Are all workers of miracles? 30 Do all have gifts of healings? Do all speak with tongues? Do all interpret? 31 But earnestly desire the best[d] gifts. And yet I show you a more excellent way.
The Lord showed me that we need to Embrace the gifting of Anoiting we were given to serve others.  Don't try to be something else. Unless the Lord tells you too.  In other words don't do something the Lord didn't tell you to do.  But with embracing the gifting that what God gives you. You reach a higher level.  We are Body with many parts.

If your good at worshiping then Worship.  If your good at teaching then teach. If your good at greeting people then Greet.  If your gifting is in faith. Take on some faith projects.  If your good at shaking, laughing then do it. Don't stop.  Don't stop because people around don't do it. Do it becuase God gave it to you. Each one of us are like a superhero that is empower by God bring justice and to set the Captives Free.

Let us embarce that Anoiting what God has given you. Be a master builder for Jesus.  And finish the projects that God gives you.
Cool!
God Bless
I Tanaka

Wasting too much of our precious time.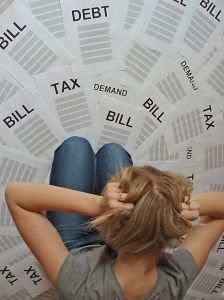 By K. Tanaka

Satan is wasting too much of our precious time. We can keep stomping around and waste our time or do it fast. Sometimes it's time to work on it, the devil played long enough, let's get it done. John 10:10 the thief comes to steal, kill, and destroy. (depression, kid troubles, confusion, oppression) God has come that you have life and have it more abundantly. (Jesus came to give us life) Jesus came to enjoy life until overflows with joy, not endure it! A rich and satisfied life. You will say a confession or something good will happen, but the devil will come right away to steal the joy. Who did you change your focus to? Keep your focus on God and thankfulness. Don't think about the problem. Think about the blessing. Romans 8 The devils finds the thing that irritates you and grinds on it. He may put the person you can't stand at work right next to you. That keeps you carnally minded. Then it's hard to minister. If you are in the flesh you cannot please God. Dwell on what is good, pure, of good report, what has any virtue or praise....... Why do we choose to think on the other things? Because it takes work to put the flesh under! It takes work to get anything done in this life. Like it or not, it's easier to complain. No one has time anymore for God. They have time for TV, internet, recreation, sports programs, anything else than spend time with God. Unfortunately, when something goes wrong we get mad at God. Take 6 weeks and forget about the flesh, put God first and you will be a new person. It will take work, you will get tired and it might hurt, but it will be worth it! There is a BIG difference between knowing and doing. YOKE= submission to god's authority. If you submit to God's authority you will fid rest. What is happening is people are finally getting to where they are suppose to be and they get a little in their place. They are convinced they are where they suppose to be, but they won't do everything God wants them to do. You might do something right but God wants us to be obedient in all things. If your kid is at a party. They do what you say: drive careful to the party and be at home by 11. At the party they did drugs and other sin. Should God bless them? That is what we are expecting when something goes wrong. Then we expect God to fix it for us. We can't just do the part we like. We have to do everything that God says. Put your flesh under. The more you yield to the flesh the more right you think you are. God wants us to be an example. Many are called, but few are chosen because they are in the flesh. Nothing will satisfy you like being satisfied spiritually. Nothing will compare. Phil 4:6 paraphrased: Don't fret or have anxiety about anything. In everything do in prayer with thanksgiving. Make your wants known to God. Be content. Peace that transcends understanding will come and guard your heart. How do you avoid getting down and depressed? Keep your mind on God. The devil will keep coming back to wear you down over and over again. He knows what bothers you. How do you fix that? We don't let it bother us! 1 Peter 3:10 para. If you want to enjoy a happy good life, keep your tongue from evil. The devil oppressed them. Do not blame another person for your problems. If you do this you will never be free. The devil is the one causing your problems. Blame him. God is faithful. He will show you a way out. God will never let you down. The faithful love of the Lord never ends and start afresh every morning. Arise from the depression and from the circumstance's that have kept you. The glory of the whole earth has risen on you!
God Bless
K.Tanaka

On June 5th 2009 On Friday Night at First Fridays Revival meeting on June 5th, I had a strange thing that happened. After the intense meeting I went to pack up my equipment. I noticed that my guitar stand was melted. Yes my guitar stand melted. The rubber part on top of my guitar stand was all melted. Also I noticed that the metal part was rusted. It looked like it been through heavy fire. I showed it to several people at the church to witness, this. They were all in shock. "I guess you were really hot play tonight" joking in amazement. After all that excitement, what about my guitar. I went to check out my guitar. I notice that my guitar was fine. No damage. Some how my guitar stand was the only thing melted, but my guitar was not. Now that is a miracle.
What is God doing!! I don't know. But what ever he wants to do It's all right, He is God. Signs and wonders. Unexplainable I say. God Bless, Isamu Tanaka
Naughty or Nice?
AFA's 2009 listing of top retailers and how they recognize Christmas
Based on current advertising, below is a list of companies that avoid,ban, or use the term "Christmas" in their advertising. We willcontinually update the list, so check back often.
Criteria - AFA reviewed up to four areas to determine if a company was"Christmas-friendly" in their advertising: print media (newspaperinserts), broadcast media (radio/television), website and/or personalvisits to the store. If a company's ad has references to itemsassociated with Christmas (trees, wreaths, lights, etc.), it wasconsidered as an attempt to reach "Christmas" shoppers.
If a company has items associated with Christmas, but did not use theword "Christmas," then the company is considered as censoring "Christmas."
Color Code:
Company uses the term "Christmas" on a regular basis, we consider that company Christmas-friendly.
Company refers to Christmas infrequently, or in a single advertising medium, but not in others.
Company may use "Christmas" sparingly in a single or unique product description, but as a company, does not recognize it.
A company may be removed from the "bad" list by providing documentation to AFA.
SPECIAL ALERT! AFA is calling for a "Christmas" boycott of Gap, Old Navy and Banana Republic stores.
Companies FOR "Christmas"
updated 11-10-09
Amazon.com
Bass Pro Shops
Bath & Body Works
Bed Bath & Beyond
Belk
Big Lots
Collective Brands
Costco
Dollar Tree
Family Dollar
Dollar General
H.E.B. Stores
Hallmark
Hobby Lobby
Home Depot
JC Penney
Kmart
Lowe's
Macy's
Meijer
Menard's
Michael's Stores
Neiman Marcus
Petsmart
Rite Aid
Sears
Super D Drug Stores
Target
Toys R Us
Walgreens
Wal-Mart/Sam's Club
Companies marginalizing "Christmas"
updated 11-10-09
Best Buy
Hy-Vee Stores
Kohl's
QVC
Safeway
Companies against "Christmas"
updated 11-10-09
Advance Auto Parts
Aldi
Barnes & Noble
Books-A-Million
Braum's Ice Cream
CVS Pharmacy
Dick's Sporting Goods
Gap Stores
Harris Teeter Stores
Home Shopping Network
Kroger
Limited Brands
McDonald's
Nordstrom
Office Depot
Olive Garden
Outback Steakhouse
Publix
Radio Shack
Staples
SUPERVALU
Victoria's Secret
Want to report a company? Send your detailed report to [email protected] Note: AFA does not list local or regional companies. Only nationally-recognized companies will be